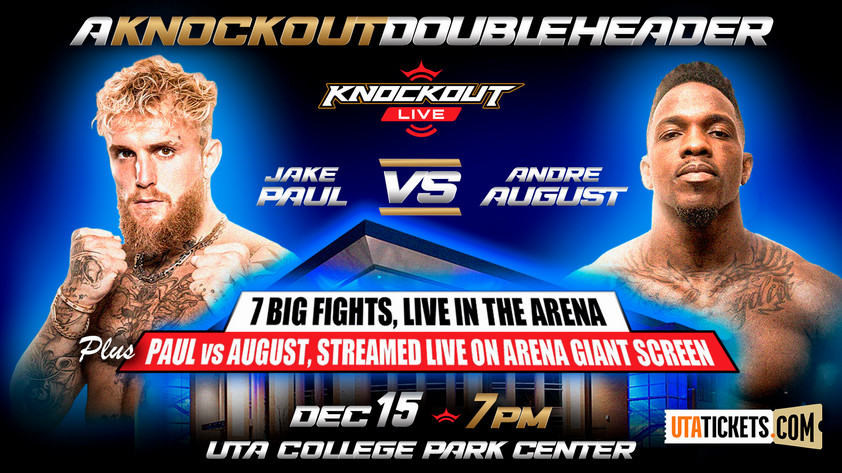 Knockout Live
Dec 15, 2023, 7:00 p.m.
Fans will witness seven (7) action packed live fights, including Super Featherweight Kenneth Taylor (13-2) vs Jorge Ramos (8-4-1) in the 8-round main event. Top DFW prospects, Gary Hampton, Abril Anguiano, Joel Martinez, Chris Faz, Jonathon Lee Rice, and Alberto Hernandez are also scheduled to fight. 
Then, LIVE STREAMED from Orlando, Florida, rising Boxing and YouTube star, JAKE PAUL (7-1) will battle Texas' own, ANDRE AUGUST (11-1), on the College Park Center giant screen video boards. 
Event Parking
Park North
Park Central
Park South
Lot F13