College Park Center Achieves GBAC STAR Facility Accreditation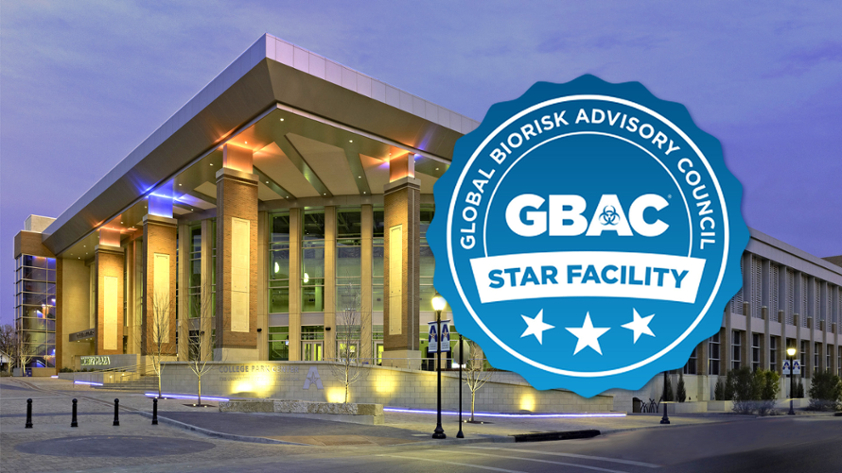 We are proud to announce that College Park Center at UT Arlington has achieved Global Biorisk Advisory Council® (GBAC) STAR™ accreditation, the gold standard for prepared facilities. Under the guidance of GBAC, a Division of ISSA, the worldwide cleaning industry association, College Park Center has implemented the most stringent protocols for cleaning, disinfection and infectious disease prevention in its facility.  
"Having the GBAC accreditation helps us create a safe environment for our patrons, employees and vendors," said Nick Patton, director of facility operations and safety for College Park Center. "It shows we've established and implemented step-by-step processes to provide that safety, and we're committed to maintaining these best practices in our day-to-day operations."  
As the cleaning industry's only outbreak prevention, response and recovery accreditation, GBAC STAR™ helps organizations establish protocols and procedures, offers expert-led training and assesses a facility's readiness for biorisk situations. The program has verified that College Park Center has implemented best practices to prepare for, respond to and recover from outbreaks and pandemics. The accreditation represents a crucial piece of the arena's plan for a safe reopening for spectator events in the wake of the COVID-19 pandemic.  
"When the COVID-19 pandemic prompted the suspension of event operations at College Park Center last March, our team immediately began focusing on developing plans and operational procedures that would allow for the return of events in a safe manner," said Jeff Davis, executive director for College Park Center.  "In the fall we took our first steps in reopening for events without spectators, and later added limited attendance for our basketball season in a safe manner.  The achievement of the GBAC STAR accreditation speaks to the ongoing dedication our entire team has for creating safe and enjoyable experiences for our guests." 
To achieve GBAC STAR™ accreditation, College Park Center has demonstrated compliance with the program's 20 core elements, which range from standard operating procedures and risk assessment strategies to personal protective equipment and emergency preparedness and response measures. Learn more about GBAC STAR accreditation at www.gbac.org.