Bag/Safety Policy
Bag Policy - COVID-19 UPDATE - FALL 2020
College Park Center has implemented a NO BAG policy to further help with a contactless entry to the arena. No bags means no bag checks, which in addition to reducing contact should make for a speedier entry! Exceptions will be made for medical necessary items and small diaper bags as noted below. CLICK HERE to see additional info on COVID-19 policies.
Code of Conduct
Fans and guests of College Park Center are expected to adhere to fundamental values of respect, fairness, civility, honesty, and accountability. In an effort to create an appropriate and safe environment, racial, sexual, physical, or verbal abuse warrants immediate removal from the facility without warning.
Bag Policy
With a goal to enhance public safety and the fan experience at College Park Center, a no bag policy is in full effect for all events at College Park Center. Metal detectors may be used for some events.
Medically Necessary Items: Including small diaper bags (with accompanying infant/child) are allowed after proper inspection at a gate designated for this purpose.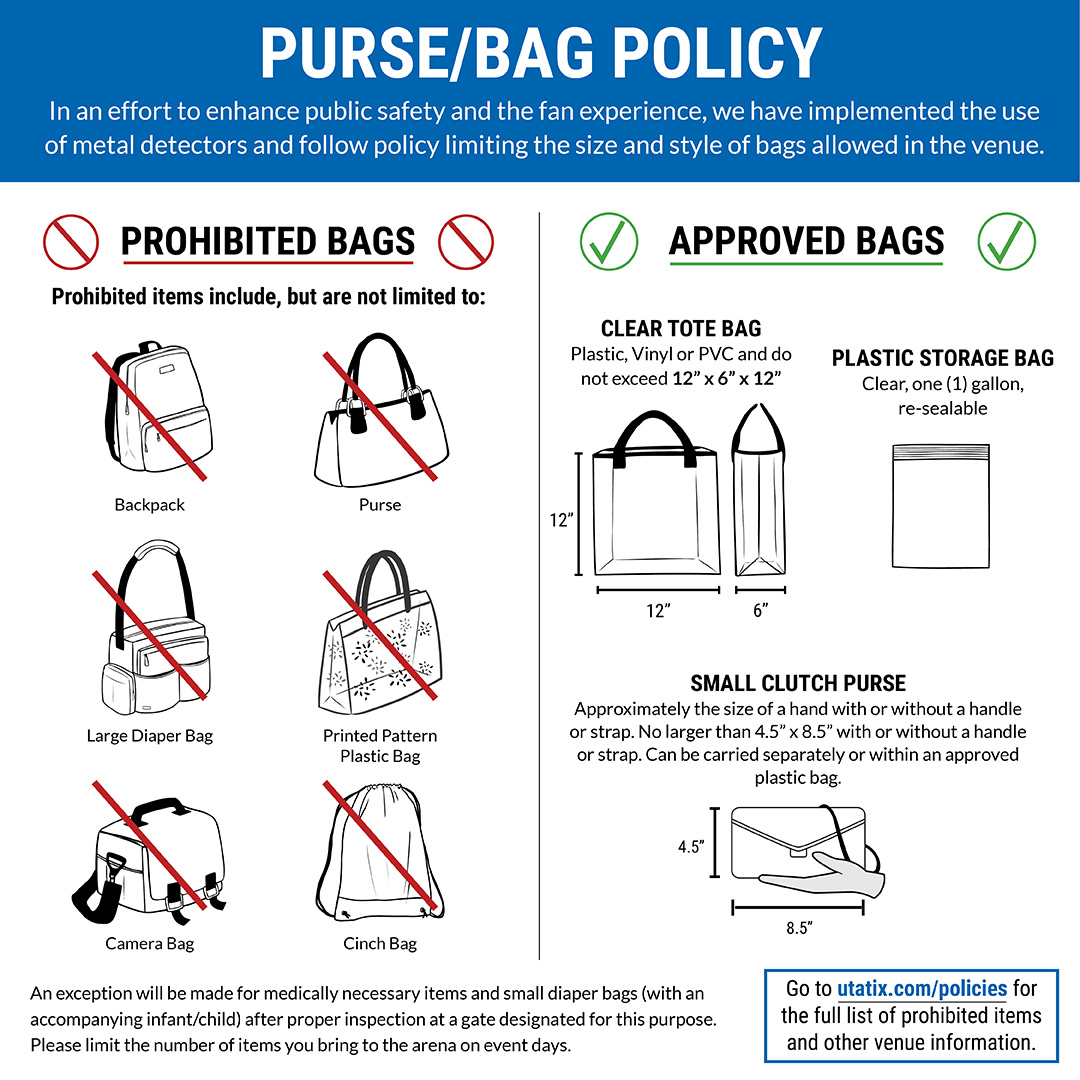 Other Prohibited Items:
Outside Food, Beverage and Alcohol
Helium Balloons
Glass containers
Parcels or packages
Artificial noisemakers (airhorns, whistles, etc.)
Large signs
Tripods/monopods
Animals (Except Service Animals)
Weapons of any kind (Knives, firearms, tazers, etc.)
Glitter/Confetti/Streamers
Laser pointers
Use of tobacco products of any kind & e-cigs inside or outside the College Park Center. The University of Texas at Arlington is a tobacco-free campus.
Accessibility and ADA
The CPC meets all State of Texas Accessibility and Federal ADA requirements, with at-grade entries, 71 wheelchair positions at the concourse level with 71 adjacent companion seats, assisted listening devices, and one (1) passenger elevator.